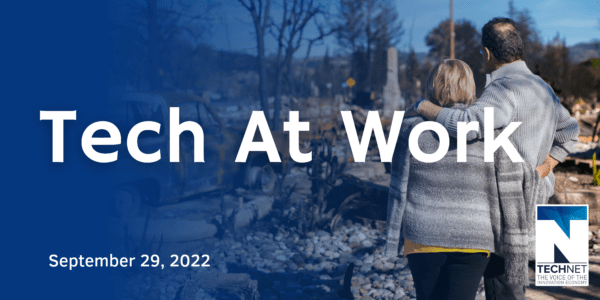 Our thoughts are with the people of Florida and the Southeastern United States impacted by Hurricane Ian.  As we're seeing, during times of crisis, the technology industry steps up to help first responders, communities, and those in need, and is essential in keeping people informed, safe, and connected.  Learn more in this week's Tech At Work.
How Tech Helps Communities During Natural Disasters
Amazon is helping Florida communities impacted by Hurricane Ian by activating its Disaster Relief Hub to transport relief supplies when and where they're needed.
Verizon's mobile cell sites, generators, drones, and satellite links are moving into areas impacted by Hurricane Ian to help first responders, emergency operation centers, and search and rescue efforts. Verizon is also offering Unlimited talk, text, and data to customers impacted by the hurricane.
AT&T is collaborating with federal and state public safety stakeholders to ensure its disaster response equipment and personnel can be strategically and quickly deployed to communities impacted by Hurricane Ian. AT&T is also waiving talk, text, and data overage charges to wireless customers in areas that may be affected.
Google provides technology, funding, and volunteers to better prepare communities ahead of disasters, ensure effective relief, and support long-term recovery.
Cisco is using advanced technologies to keep communities connected during natural disasters and humanitarian crises.
Through a partnership with nonprofit CERF+, Etsy helps sellers prepare for and recover from emergencies and natural disasters.
Honeywell developed personal protective equipment (PPE) to help keep workers safe from a number of health and safety hazards related to natural disaster cleanup.
Intuit is helping families prepare their finances in case a natural disaster strikes.
Uber is giving free rides in Central Florida to those who need to get to emergency shelters.
What's New in Tech
Partners with Mayors Across the U.S. to Broaden Food Access in their Communities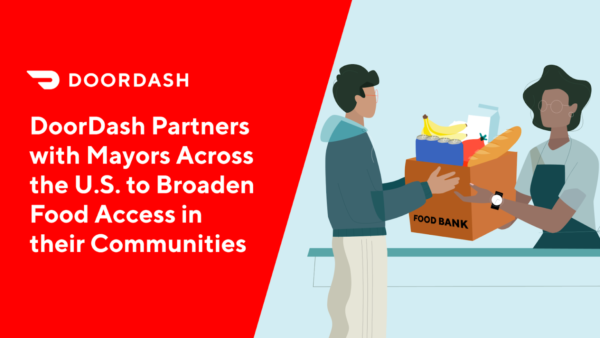 DoorDash partnered with 18 mayors across the country to broaden food access in their communities.  DoorDash's Project DASH will support local food banks, food pantries, and other community organizations through delivery, technology, data, and gift cards to serve vulnerable populations experiencing food insecurity.
Before You Start Your Weekend

Rise of the Rest, a new book from Steve Case, TechNet Executive Council member and Chairman of Revolution, tells the stories of entrepreneurs scaling startups, spurring innovation, and revitalizing communities across the country. Watch Case's interview about the book on Good Morning America.