Small businesses benefit from the tools and resources that technology provides.  Eighty-five percent of small and medium-sized businesses say that tech has helped their business.  As small businesses battle the pandemic and record inflation, technology has helped them stay open, reach new and existing customers, hire talent, improve sales, and increase revenues.  Learn more in this week's Tech At Work.

PayPal Expands Access to Insurance for Small Businesses
PayPal announced an initiative to help millions of small businesses access insurance simply and quickly.  The digital insurance program will enable PayPal's small business customers in the U.S. to shop for, purchase, and manage insurance coverage on the PayPal Commerce Platform.
Verizon Report Shows Technology Has Helped Small Businesses Find Talent, Boost Sales, and Tackle Ongoing Issues
A new report from Verizon shows that technology has helped small businesses overcome lingering challenges to improve sales, boost talent, and tackle rising inflation and supply chain issues.  According to the study, 77 percent of small and midsize businesses have added or upgraded technologies that support connectivity since the start of the pandemic, including high-speed internet. Sixty-five percent also say revenue generated through digital operations is higher than before the pandemic.
Intuit Offers Tips to Fuel Small Business Success
Intuit's Small Business Startup Success course offers ways to help new small business owners.  Intuit has several tips to help new businesses thrive, including understanding how personal finances impact small businesses, knowing options to access additional capital, developing a marketing plan, being aware of important tax considerations, and planning for retirement.  Intuit is also honoring small businesses that go above and beyond in their community with $20,000 awards.
Google Empowers Small Businesses and Employees to Get Skills Needed to Succeed
Google is helping small businesses address and fill key skills gaps while creating new opportunities for businesses and workers.  Google announced a new scholarship program that allows U.S. businesses to each get up to 500 scholarships for Google Career Certificates to train employees.  This includes training for jobs in data analytics digital marketing and e-commerce, IT support, project management, or user experience (UX) design.
AT&T Launches New Tools to Help Small Businesses
AT&T is equipping small businesses with special offers and helpful tools to help them succeed.  Customers of AT&T Business Fiber or AT&T Wireless Broadband will receive waived credit card processing on up to $10,000 in card sales for Square.  AT&T is also holding webinars and panel discussions to help small businesses thrive and is giving small businesses an opportunity to win $10,000.
Amazon Helps Small Businesses Succeed
VISA: Going Digital Key to Small Business Success
Meta Introduces New Tools to Help Small Businesses
Salesforce: 3 Ways Growing Businesses Should Prepare for Success
‍What's New in Tech
Aurora Introduces Aurora Beacon: A Powerful Suite of Operational Tools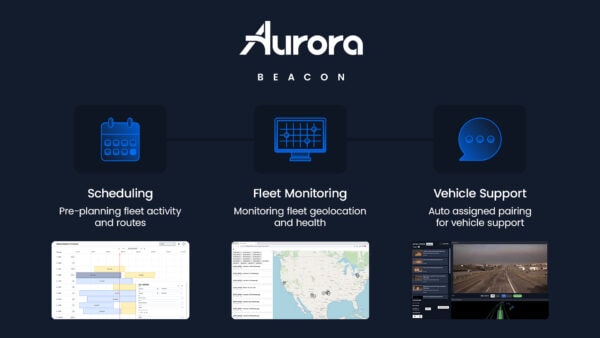 Aurora announced the development of the Aurora Beacon platform, its cloud-based mission control system designed to allow customers to optimize operations of autonomous vehicles.  Aurora's in-house mission control system will offer unique access to real-time data of each Aurora Driver-powered vehicle, including its health, status, and current location.  Aurora Beacon will also provide real-time alerts about vehicle status, ETA, traffic conditions, updates to missions, major weather events, and more.
Before You Start Your Weekend
Emily is fighting climate change in San Diego.  The young teen transformed her garage into a science lab to study water conservation amid California's historic drought.  Her research uncovered how the state's iconic Torrey pine tree species survive in times of water scarcity.  See how she developed a patent-pending prototype to harvest atmospheric moisture and, in the process, is inspiring and educating her peers.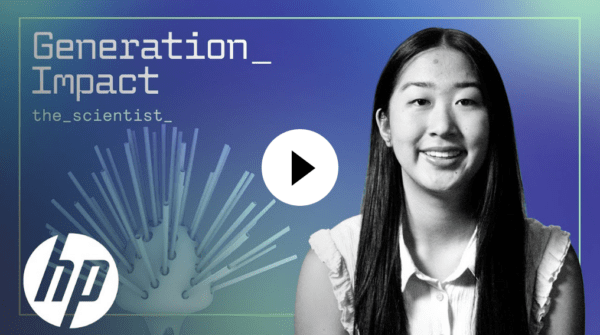 Watch here.