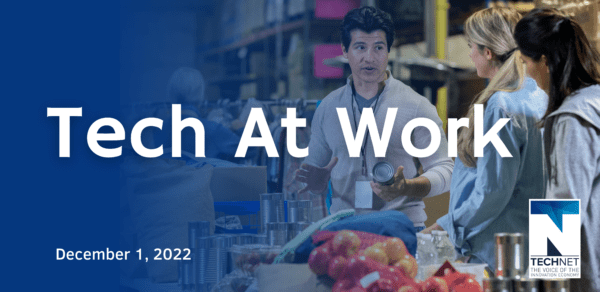 Throughout the year, the technology industry steps up to support those in need and help local communities.  On Giving Tuesday and during the holiday season, tech is a driving force in raising money and awareness for nonprofits and important causes across the country.  See how tech is giving back in this week's Tech At Work.
Tech is Giving Back this Holiday Season
Google is contributing $10 million to Feeding America and 32 of its member food banks to help deliver 50 million meals to communities most in need.
Instacart launched Community Carts, an easy way to donate items directly through the Instacart app to local Feeding America food banks.
Dell team members volunteered thousands of hours to help nonprofits with their tech challenges.
Amyris partnered with the World Wildlife Fund to help protect biodiversity and endangered habitats.
Cisco shared three things to do to make a difference in your community.
Nextdoor partnered with the NAACP to award grants of $5,000 each to U.S. small businesses that are at least 51 percent owned by a person of color.
PayPal is helping customers donate to community fundraisers, discover a new charity to support, or make a micro-donation at checkout this holiday season.
Meta is matching up to $7 million in user donations to charities promoted across its apps.
eBay is helping shoppers donate to charities during their purchase while also allowing sellers to donate up to 100 percent of proceeds to a charity of their choice.
Cruise matched $10,000 in donations to the United Food Bank in Greater Phoenix and the Central Texas Food Bank in Austin and donated an additional $10,000 to the San Francisco Marin Food Bank.
Salesforce spotlighted several nonprofits, from St. Jude's to Pencils for Promise, and shared how the organizations are creating lasting change within their communities.
Box's Global Impact Day supported several charities including the International Rescue Committee (IRC), Project Open Hand, and The Noble Package.  The company also hosted a Hackathon for Good to support the Nature Conservancy with its off-boarding HR process.
CDW empowered employees to get involved in their local communities to address digital equity.
What's New in Tech 
DoorDash Launches Safe Dash to Help Dashers Feel Safe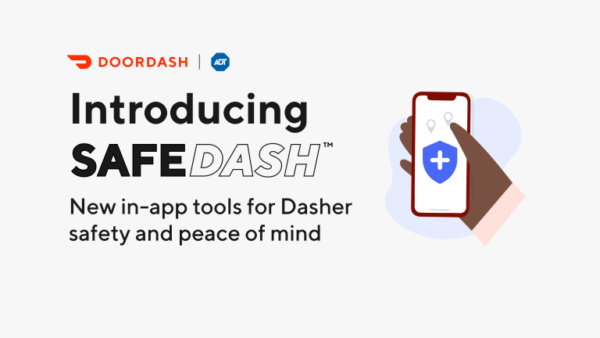 SafeDash, a new in-app toolkit from DoorDash and powered by ADT, will help Dashers feel safe and give them greater peace of mind.  If a Dasher feels unsafe, SafeDash allows them to quickly connect with an ADT agent until they feel comfortable.  If the situation escalates, ADT can then call 911.
Before You Start the Weekend

Comcast Xfinity employees surprised customers with special holiday gifts, thanking them for the impact they've had on their lives.  See their heartwarming reactions.