Chairman, TechNet, Executive Vice Chairman, Nasdaq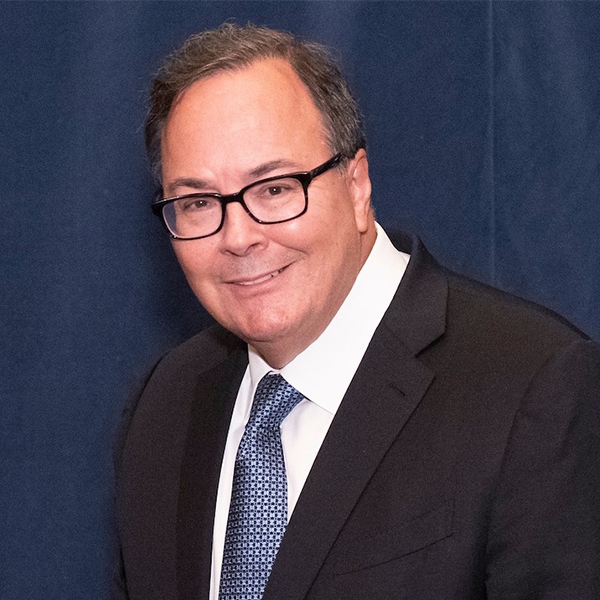 Edward Knight is Chairman of TechNet and currently serves as Executive Vice Chairman of Nasdaq, where he manages global government relations and serves as a senior advisor on public policy and litigation. During his tenure as Nasdaq's General Counsel from 2001 to 2019, Knight championed many causes for investors and public companies: proxy reform; corporate governance modernization, including the JOBS Act passage in 2012; regulatory reform; immigration reform; and enhancing the self-regulatory organization model. He has worked tirelessly to ensure Nasdaq's U.S. equity market maintains its position as the premier global marketplace for capital formation.
Knight is a Life Member of the Council on Foreign Relations and sits on its Committee on Corporate Affairs. He is Vice Chairman of the Board of the U.S. Chamber of Commerce and Interim Chairman of the U.S.-India Business Council. He is a member of the Nasdaq Dubai Board and the Board of the World Federation of Exchanges. He currently serves as a member of the Advisory Board of Columbia University's School of International and Public Affairs, and as a member of the District of Columbia, Texas and Supreme Court Bars. He is based in Nasdaq's Washington, D.C., office.
Before serving as FINRA's Chief Legal Officer from 1999-2001 and then Nasdaq's General Counsel, Knight served as General Counsel of the U.S. Department of the Treasury from September 1994 to June 1999 — the longest tenure since the position was created in 1934.