Addressing climate change is one of the most critical global issues of our time.  As the world deals with unprecedented heat and President Biden announces executive actions to address climate change here at home, technology companies are leading by example and advancing innovations and initiatives to make our communities and planet cleaner and more sustainable.  Read more below in this week's Tech At Work.

Bloom Energy Celebrates Grand Opening of Multi-Gigawatt Factory
Bloom Energy celebrated the grand opening of its multi-gigawatt Fremont, California manufacturing plant.  The newly operational, state-of-the-art facility, representing a $200 million investment, follows a recent expansion of the company's global headquarters in San Jose.  The new manufacturing plant will produce gigawatts of clean power and green hydrogen and bring hundreds of new full-time careers to the Bay Area.  In addition, the company recently showcased a new R&D facility and is adding a dedicated hydrogen facility to support energy transition and the emerging hydrogen economy.
Meta and Google Accelerate the Development of Carbon Removal Technologies
Meta, Google, and three other companies are committing $925 million to address the climate crisis and accelerate the development of technological carbon removal.  This investment will help scale efforts to remove greenhouse gas emissions from the atmosphere.  The project will support the development of new monitoring and verification methods and set new standards for climate justice and social and environmental outcomes.
Honeywell is Helping Make Travel More Sustainable and Accessible Through Flying Taxis
Honeywell is co-developing a zero-emissions electric motor to power the first all-electric vertical take-off and landing jet.  The e-motor weighs less than 10 pounds and matches the small size and low weight the jets need to take off, land, and transport humans and goods.  The motor does not emit greenhouse gasses and will make the future of air travel more sustainable.
Zoox Becomes First Company to Self-Certify a Purpose-Built Robotaxi to Federal Motor Vehicle Safety Standards
Zoox recently announced it has become the first company to self-certify a purpose-built, fully autonomous, all-electric passenger vehicle to Federal Motor Vehicle Safety Standards. As Zoox works to make roads safer and cleaner, the company will next work to obtain permits to operate its purpose-built vehicles on public roads in California.
Uber Shares Climate Goals and Solutions
Salesforce: "The Sustainability Revolution is Now"
Deloitte Report: Lowering Emissions, Reducing Carbon, and Fueling Growth
Amazon Creates Green Data Center in Seattle to Reduce Carbon Footprint
Pinterest is Working to Combat Climate Misinformation
Apple Suppliers Move Toward Renewable Power to Fight Climate Change
Etsy's Commitment to Protecting the Environment
What's New in Tech
Cisco Partners with Pharrell Williams to Drive an Inclusive Future in Education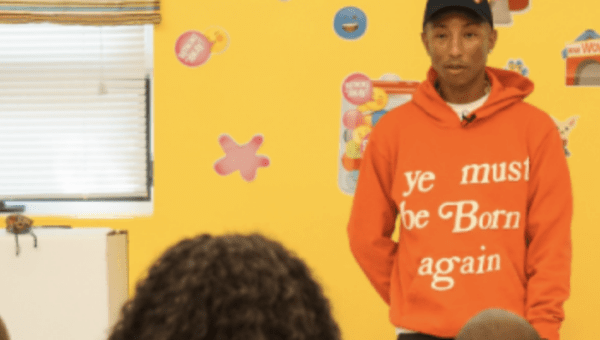 Cisco is partnering with musician Pharrell Williams and his non-profit, YELLOW, to power an inclusive learning experience for students.  Cisco is providing technology centered around connectivity, collaboration, and security to Williams's school, YELLOWHAB.  The collaboration will empower underserved historically marginalized youth with the tools and education needed to succeed.
What We're Saying
TechNet Statement on the House Energy and Commerce Committee Markup of the American Data Privacy and Protection Act
TechNet Statement on Possible Senate Action on the CHIPS Act
TechNet Announces New Multi-State Advertising Campaign Urging Passage of the U.S. Innovation and Competition Act
Before You Start Your Weekend
Increasing the domestic production of semiconductors, investing in regional technology hubs across the country, and enhancing STEM education programs will help us reclaim America's global leadership in innovation.  Senators agree.  Watch TechNet's latest video urging Congress to act now and finish the job before it's too late.