Artificial intelligence (AI) and machine learning are revolutionizing the way we live and work. These technologies are spurring new innovations, aiding people with disabilities, delivering health care solutions, powering business growth, and keeping our communities and country safe. Learn more in this week's Tech At Work.

Accenture Report Shows Most Companies Plan to Increase Investment in Responsible AI
In a recent report, Accenture identified a small group of high-performing organizations that are using AI to generate 50 percent more revenue growth while outperforming customer experience and Environmental, Social, and Governance metrics.  The report also found that 80 percent of companies plan to increase their investment in Responsible AI and 57 percent believe AI is a critical enabler of their strategic priorities.
Amazon: Machine Learning Helps Prevent Wildfires
Powerful machine learning models running in the Amazon Web Services Cloud are helping prevent wildfires in California. Amazon, San Diego Gas & Electric, and Accenture are using drones to help spot and fix issues in hard-to-see places before equipment failures happen and lead to wildfires. Computer-vision models take images from drones, identify problem areas, and send maintenance crews to prioritize repairs to critical and vulnerable equipment before they break. Using Amazon Rekognition and Amazon Lookout for Vision, SDG&E's machine learning models are able to assess damage in close to 16,000 images an hour.
Ancestry's New AI Handwriting Recognition Technology Processes Over 150 Million Records in Nine Days
Ancestry used artificial intelligence to process over 150 million records from the 1950 U.S. Census in only nine days. Ancestry developed machine learning to power its proprietary AI Handwriting Recognition technology to make all of the fields of these records searchable, rather than just names — enabling people to quickly and more accurately pinpoint and find family members faster than ever before.
Google Reduces Gender-Based Harms in AI
Google is routinely examining natural language processing (NLP) to evaluate unfair biases in NLP outcomes. NLP is a form of artificial intelligence that teaches computer programs how to take in, interpret, and produce language from large data sets. Google evaluations are reducing harm to people with queer and non-binary identities through partnerships between researchers, engineers, and AI practitioners with everyday users and communities. Google also recently shared its AI Principles guide for responsible practices for developing AI.
New Meta AI Model Makes Tech Accessible to More People
Meta's latest AI model is making technologies accessible to a wider range of languages and will help make virtual experiences more accessible in the future. Meta's AI modes can now translate 200 different languages, improving the quality of translation across technologies by an average of 44 percent. Meta is also awarding up to $200,000 of grants for impactful uses of their AI technology to researchers and nonprofit organizations with initiatives focused on sustainability, food security, gender-based violence, education, or other areas in support of the UN Sustainable Development Goals.
Airbnb Uses Machine Learning to Evaluate Listings, Create Categories
AT&T Showcases Machine Learning and AI Solutions for the Department of Defense, U.S. Navy
Cisco Helps Government Agencies Accelerate Adoption of AI and Machine Learning Technologies
Coursera Releases Updated Machine Learning Specialization Course
CrowdSmart: Innovation Plus AI is Essential for Business Growth
Credit Karma Combats AI Bias in the Financial Sector
HPE Fueling AI For Good with Supercomputing
Dell Accelerating Automation with as-a-Service for Manufacturing
GM Uses AI to Speed Up the Vehicle Inspection Process
Nextdoor Introduces Predictive Technology to Increase Transparency and Encourage Constructive Conversations
Oracle Offers Different Ways to Implement Machine Learning
Salesforce Launches Sales Cloud Unlimited to Accelerate Productivity with AI and Automation
Uber Uses Machine Learning for Real-Time Document Check
Verizon Innovative STEM Achievers Program Centers on Artificial Intelligence and Other Educational Curricula
Zoom Introduces New Automated Translation and Multi-Language Captions
Zillow Expands and Improves AI-Powered Interactive Tours
What's New in Tech
Onfido Expands its Real Identity Platform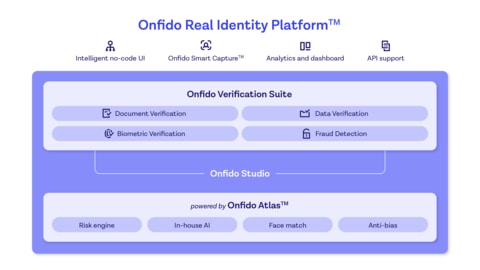 Onfido announced the expansion of its Real Identity Platform, which improves fraud accuracy by 54 percent and fully automates performance.  Customers can reduce the complexity of sourcing and managing multiple identity verification vendors to meet local compliance regulations and can more easily mitigate fraud threats in an increasingly global marketplace.  The Real Identity Platform includes four new products: Onfido Verification Suite, Onfido Studio, Onfido Smart Capture, and Onfido Atlas.
What We're Saying
TechNet Welcomes Three New Members: ZipRecruiter, RingCentral, and SeekOut
Before You Start Your Weekend
Learn how Honeywell is taking a multi-faceted approach to help reduce our environmental footprint, including investing further in energy savings projects, developing new technologies, and improving their facilities.