The technology industry is committed to promoting an inclusive and diverse workforce and nation. TechNet members are investing in underserved communities, increasing diversity and representation at their companies, and expanding opportunities for students, workers, and businesses. In this week's Tech At Work, learn how tech is advancing diversity, equity, and inclusion.

Google Announces New $100 Million Career Certificates Fund
Google announced a new $100 million Career Certificates Fund. The fund will help more than 20,000 American workers and has the potential to drive $1 billion in wage gains across the country. Google will work with nonprofits to provide services like career coaching, living stipends, and job placement support. The fund will also help connect students to more than 150 companies looking to hire workers with specific skills.
Cisco Increasing Diversity, Investing in Black Entrepreneurs
Cisco's latest Purpose Report showed the company saw a 120 percent increase in Black vice presidents and a 90 percent increase in Black directors in 2021.  This surpasses Cisco's goal of a 75 percent increase by 2023.  The report also highlighted the progress Cisco is making to invest in Black entrepreneurs, fund STEM education and drive technology modernization at four-year HBCUs.  It's part of the company's commitment to Power an Inclusive Future for All.
Intuit Encouraging Girls to Pursue Technology and Increase Representation
In honor of International Day of Women and Girls in Science, Intuit offered four ways to improve and increase female representation in technology fields.  Intuit suggests providing meaningful ways for girls to build STEM skills, encourage hands-on experience, create support networks, and encourage inclusivity and diversity at all levels to help girls pursue technology fields from an early age.
AT&T's New Learning Center to Give Youth Greater Access to Technology

As part of AT&T's $2 billion commitment to help bridge the digital divide, the company also opened a new Connected Learning Center in Detroit.  The center will provide high-speed internet, Wi-Fi, computers, and tutoring and mentoring services to local students and community members. AT&T has plans to open more than 20 centers across the country.
Nasdaq's GLOBE Program Empowers Employee Diversity and Equity
Meta Making Avatars More Diverse and Inclusive
Accenture's Better to Belong Program Creates an Inclusive Environment
Dell Offers Guidance on Developing an Inclusive Workplace
Salesforce Donates $1 Million to Support Equitable Education in Los Angeles
Uber: What Black Excellence Means to Us
Oracle's Diversity and Inclusion Efforts Matching Career Values
30 TechNet Member Companies Named Best Places to Work for LGBTQ+ Equality
‍What's New in Tech
GrubHub Launches Ultrafast Grocery Delivery Service
Grubhub announced a partnership to bring ultrafast grocery delivery to multiple cities in the coming weeks. More than 2,000 grocery and conveniences items from local and national vendors will be available for purchase and delivery in 15 minutes or less. Customers will be able to order from more than 30 initial participating locations in New York City and Chicago.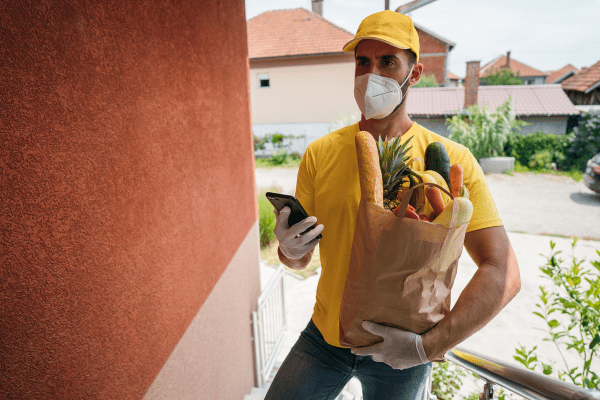 ‍Before You Start Your Weekend
Val and Ray Talbert took their love of recreational mining and raw gemstones and turned it into a passion for creating unique home goods. Starting with six geode planters, they've built up their product line to include candles, diffusers, vases, and their signature platers. Val and Ray attribute part of their success to Etsy's partnership and support.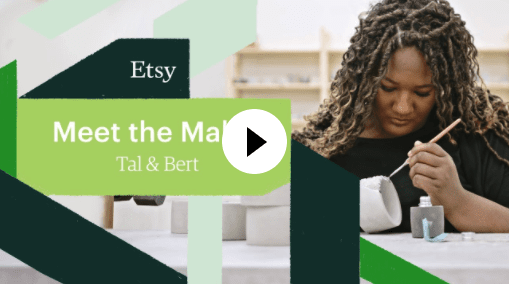 Watch here.