Tech is helping to build an inclusive future for all because innovation thrives when diverse communities can freely and equally promote and share their ideas.  In this week's Tech At Work, see how tech is honoring Asian American and Pacific Islander (AAPI) Heritage Month, empowering Asian and Pacific Islander innovators, entrepreneurs, and artists, and celebrating the many contributions the APPI community is making to our communities and economy.

Comcast Highlights the Diversity and Impact of AAPI Communities
Comcast is partnering with multiple organizations to highlight the diversity and impact of AAPI communities, with a focus on spreading awareness and education.  The company is addressing how misinformation and disinformation campaigns are harmful to Asian American and Pacific Islanders, expanding resources available to AAPI-owned small businesses, and sharing movie and TV recommendations.
DoorDash Spotlights AAPI Culture by Showcasing Asian Cuisines and Chefs
DoorDash is supporting AAPI Heritage Month by showcasing a wide range of Asian cuisines and trailblazing chefs in local neighborhoods.  The company is also spotlighting local AAPI merchants who have participated in their Accelerator program which provides financial support and educational resources to small businesses, focusing on women, immigrants, Black, Indigenous, and People of Color-owned restaurants.
Google Recognizes Asian Culture Through Art and Music
Throughout May, products across Google will spotlight Asian heritage, showcasing the creativity and influence these artists, musicians, and entertainers have on modern culture.  Google Search also has a collection of facts and quotes about notable people and achievements in Asian history which can be found when saying "Happy Asian Pacific American Heritage Month" on Google Assistant.
Coursera Launches Curated Collection of Courses Featuring Asian Experts
Coursera is sharing a unique curated collection of courses featuring Asian experts, teaching everything from product management and data science to marketing and finance.  In addition, Coursera's Asian Identities Employee Resource Group is helping attract, connect, promote, and retain global Asian and Pacific Islander talent at the company by providing professional development, community outreach, cultural enrichment, and holistic growth opportunities.
Meta Prosper Launches to Empower, Amplify, and Celebrate the AAPI Community
Meta launched Meta Prosper to support Asian and Pacific Islander-owned businesses.  Prosper provides content, training, resources, and events in multiple languages.  Small businesses can also receive training through long-standing partnerships that grow and celebrate API voices and brands through education, access, and amplification.
Uber Celebrates AAPI Employees
Apple Highlights Asian American Voices and Music
Deloitte Celebrates AAPI Heritage Month
Etsy Spotlights Asian-Owned Small Businesses
AT&T Celebrates Voices of the AAPI Community
Visa Shares How to Champion Inclusion During AAPI Heritage Month
Salesforce Honors the History and Impact of the AAPI Community
‍What's New in Tech
Motional and Uber Launch Autonomous Deliveries in Santa Monica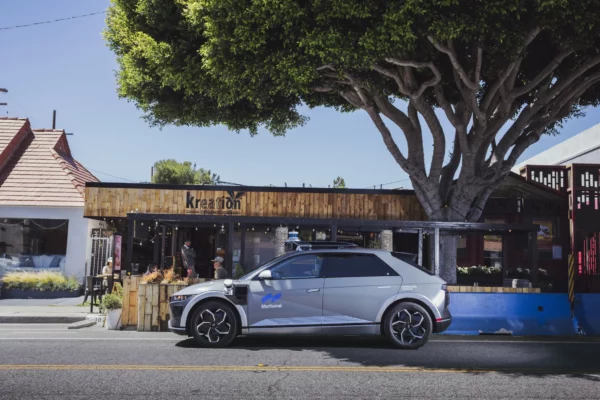 Motional and Uber launched autonomous deliveries for Uber Eats customers in Santa Monica, California.  The companies will use this launch to learn and incorporate customer feedback as they develop an automated delivery model that can scale to more areas across Los Angeles and in other cities.
What We're Saying
TechNet Statement of Upcoming U.S. – EU Trade and Technology Council Meeting
Before You Start Your Weekend
Restaurateur David Chang grew up thinking he'd never learn his Korean family history.  Through Ancestry, see how Chang discovered a family secret over 1000 years in the making.