The tech industry is celebrating Pride Month throughout June.  Innovation thrives when diverse communities are able to freely and equally share their ideas.  Tech is committed to promoting an inclusive workforce that reflects the diversity of our nation's customers and people, amplifying underrepresented voices, and helping LGBTQ+ businesses thrive.  In this week's Tech At Work, learn how tech is celebrating pride and equality for all.

Meta is Celebrating Pride with LGBTQ+ Communities and Creators
This Pride month, Meta is celebrating the LGBTQ+ communities that are shaping culture and influencing how gender identity is expressed.  Across Meta's platforms, the company is elevating the LGBTQ+ community in immersive experiences, launching new expression tools and resources for LGBTQ+ people, amplifying LGBTQ+ creators, and supporting LGBTQ+ business owners.
DoorDash is Celebrating Pride Month
DoorDash is working to empower the LGBTQ+ community by amplifying LGBTQ+ voices, supporting nonprofits serving LGBTQ+ people, and highlighting LGBTQ+ employees, Dashers, merchants, and community stories.  DoorDash is also donating $25,000 to Point of Pride to help trans people feel seen and supported through access to lifesaving health and wellness services.
Deloitte is Supporting LBGTQ+ Employees Through New Initiatives
Deloitte is ensuring employees feel safe to be themselves and thrive at work.  The company launched #QueerAllYear, a campaign exploring LGBTQ+ perspectives and experiences in the workplace, and the role allies play in supporting the queer community.  The campaign will keep the spotlight on helping LGBTQ+ friends, family, and colleagues feel seen, valued, and included throughout the year.  The company will also amplify the voices of the Deloitte LGBTQ+ community and allies by sharing their personal stories in their film series, "Can You See Me?"
Salesforce: Four Ways to Be an LGBTQ+ Ally
Salesforce's equality group, Outforce, brings together employees who are members of the LGBTQ+ community and their allies.  The company is also celebrating Pride around the world by hosting educational events, fundraisers, and participating in pride parades.  In addition, Salesforce is sharing several ways to help become an LGBTQ+ ally: listen and educate yourself, language matters, speak up against hate, and support LGBTQ+ nonprofits.
Comcast is Using its Platforms to Share LGBTQ+ Stories
Comcast is leveraging its platforms to share stories from the LGBTQ+ community.  Comcast is featuring community-recommended content and special collections curated by its in-house LGBTQ+ editor, with customers able to access free content.  In addition, the company is releasing new content including movies with an all openly LGBTQ+ cast and interviews with champions of the LGBTQ+ community.
Google is Supporting the LGBTQ+ Community Through New Initiatives
Etsy is Highlighting LGBTQIA+ Shops
Chegg: Six Meaningful Ways to Celebrate Pride Month
How Accenture is Ensuring an Inclusive Work Environment for Employees
GM is Building a Global Culture of Diversity and Inclusion
LexisNexis Risk Solutions is Spotlighting Employees in Support of Pride Month 
PayPal is Recognizing Contributions of the LGBTQ+ Community
Amazon is Amplifying Voices of the LGBTQ+ Community
‍
What's New in Tech
Waymo Via and Uber Freight Partner to Accelerate the Future of Logistics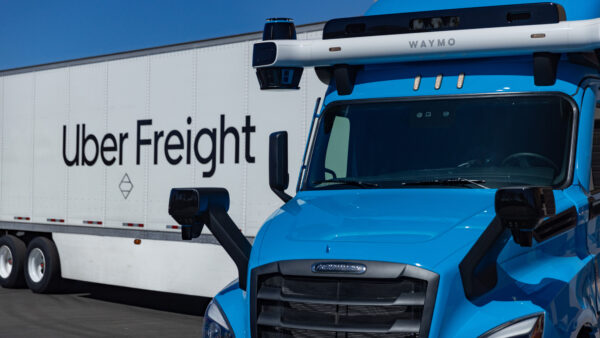 Waymo Via and Uber Freight announced a long-term strategic partnership to connect their technologies and deploy autonomous trucks safely, efficiently, and at scale on the Uber Freight network.  Fleet owners will be able to quickly deploy trucks featuring Waymo's autonomous driver for on-demand delivery routes offered by Uber Freight.
What We're Saying
TechNet Statement of Draft Bipartisan Federal Privacy Law Introduced in Congress
Before You Start Your Weekend
Tom Pey is inventing new ways for the blind to navigate our cities.  With just one app, they can gain equal access to their city.  His tech startup WayMap is working with Verizon to power their predictive algorithms, which means people with sight impairments can get real-time directions whether they're inside or outside.