The technology industry is closing the racial gap and providing more equitable opportunities for all Americans.  Tech is commemorating Black History Month by promoting Black-owned small businesses, amplifying inclusive voices, and empowering a new generation of diverse innovators and entrepreneurs.  Learn more in this week's Tech At Work.
How Tech is Commemorating Black History Month 
Visa awarded scholarships to 75 first-year college students to help with ongoing learning opportunities and one-on-one mentorships with Visa team members.
Snapchat is celebrating Black History Month by launching new creative tools and content and awarding more than $40,000 in cash prizes for its Black History Month Spotlight Challenges.
Pinterest launched "Find Your Routes," a curated Black travel hub with leading creators and publishers to inspire safe travel, help people find places to connect, and shine a spotlight on travel brands and Black-owned businesses.
DoorDash is working with its Black@ Employee Resource Group to celebrate and reflect on the significance of Black History and is empowering communities of color through its work to broaden food access and invest in historically underrepresented people.
Google is highlighting Black history, showcasing Black creators, and partnering with Black businesses and tech innovators all month long.
Meta introduced the Metaverse Culture Series, a workshop collaboration with Black creators and thought leaders exploring Black culture and community in virtual reality.
Etsy is helping shoppers find and support Black artists and Black-owned businesses.
NASDAQ spoke with women leaders and entrepreneurs from the Dreamers & Doers collective to understand how their heritage has impacted their professional journeys and the triumphs and struggles that are present for women of color in the business community.
FWD.us is honoring the history, contributions, and achievements of the Black community by providing a space for Black people to talk about their lives and collective history in this country.
Verizon is marking the 60th anniversary of The March on Washington with a virtual event on February 23 featuring historians, activists, and civil rights figures who will reflect on the impact of this historic day.
Amazon is spotlighting Black culture and the individuals who make up a diverse, innovative, and history-making community.
What's New in Tech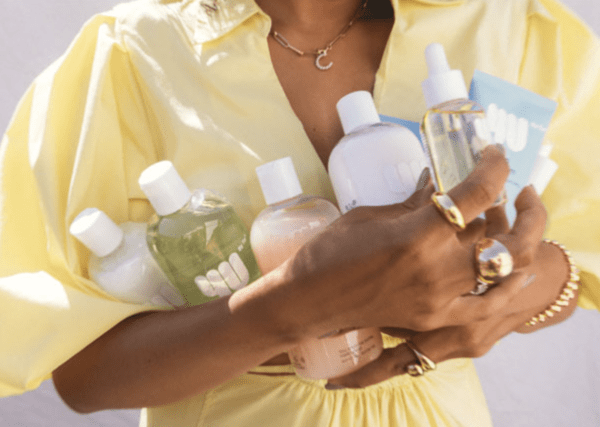 Amyris launched 4U by Tia, high-performance natural haircare line co-developed with actress, entrepreneur, and 4U brand founder Tia Mowry. The line features eight products designed to simplify the natural hair care journey.
Before You Start the Weekend

Actress Issa Rae and television host Nate E. Burleson joined Intuit to talk about what it takes to be an entrepreneur, the courage it takes to hit the summit of success, and the distinct challenges Black-owned small businesses encounter on the way.