The technology industry is committed to creating an inclusive workforce.  TechNet members are removing institutional barriers by increasing diversity and representation within their companies, supporting education and workforce development programs in underserved communities, and expanding opportunities for diverse talent across the U.S.  Read more in this week's Tech At Work.

Snap Recognized as a Best Place to Work for Disability Inclusion
For the second year in a row, Snap has been recognized as a "DEI Best Place to Work for Disability Inclusion" by the American Association of People with Disabilities.  Snap has several benefits and resources to directly support employees and their families with disabilities.  SnapAbility, an employee resource group that brings together a community of disabled people, and Rethink, a benefit that gives families 24/7 access to tools and resources to help each employee's support team understand, teach, and communicate better with a child who has special needs.
Cisco Pledges Free Cybersecurity Training to Foster a Diverse and Inclusive Workforce
Cisco recently announced a commitment to train an additional 200,000 students, with an emphasis on underserved communities, in cyber-related jobs in the U.S. over the next three years.  The Cisco Networking Academy is partnering with many of the nation's community and technical colleges and Historically Black Colleges and Universities (HBCUs).  Cisco hopes the program will solve the current cyber skills gap and strengthen national and economic security while also creating opportunities for a more diverse workforce and well-paying employment opportunities for historically marginalized communities.
Meta 2022 Diversity Report: Embracing Change Through Inclusion
Meta recently released its 2022 Annual Diversity Report, sharing how the company is putting diversity, equity, and inclusion at the forefront of its work toward the metaverse by building products with people from diverse backgrounds and perspectives.  The report shows that U.S. candidates who accepted remote positions with the company were substantially more likely to be diverse, veterans, and/or disabled.  Meta has also doubled the number of Black and Hispanic employees in the U.S. and doubled the number of women in its global workforce since 2019.
Pinterest Announces a New Partnership to Help Advance Black Talent in Tech
Pinterest announced a multi-year, multimillion dollar partnership with /dev/color — a global career accelerator for Black software engineers, technologists, and executives.  Pinterest and /dev/color will focus on advancing the careers of Black engineers and technology leaders at the company, recruiting Black technologists at all levels and specialties with a focus on machine learning, and building relationships with HBCUs across the country for future partnership and sponsorship opportunities.
What's New in Tech
GM Launches Online Electric Vehicle Service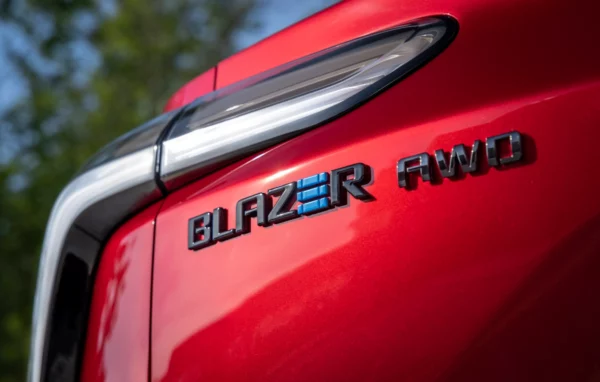 General Motors launched a program to help educate car shoppers about electric vehicles (EVs).  Through EV Live, users can learn more about EV technology, sustainability, and mobile apps through one-on-one live video tours, where a specialist can hear but not see the user. The program will help address common misconceptions about electric vehicles.
What We're Saying
TechNet Applauds the Passage of the CHIPS and Science Act in the U.S. House of Representatives
TechNet Statement on the Senate Passage of the CHIPS Act of 2022
TechNet Statement on the Senate Cloture Vote on the CHIPS Act of 2022
TechNet Statement on New Analysis Showing How the American Innovation and Choice Online Act Would Disrupt, Slow the U.S. Economy
Before You Start Your Weekend
Creating accessible and disability-inclusive media is not only the right thing to do, but it's also good for businesses. Google shares how accessible marketing means inclusive marketing and how to make the creative industry more inclusive.