Technology provides small businesses with the tools and solutions needed to reach new customers, create jobs, lower costs and prices, and increase revenues. A recent survey found that 85 percent of small and medium-sized businesses say that technology has helped their business, with more than 40 percent reporting customer growth is directly due to the use of digital tools. In this week's Tech At Work, learn how tech is supporting, empowering, and investing in small businesses.

DoorDash Establishes $1 Million Restaurant Disaster Relief Fund
DoorDash announced the Restaurant Disaster Relief Fund to provide relief grants to local restaurants across the U.S. affected by state or federally-declared natural disasters.  DoorDash donated $1 million to start the relief fund, which will provide eligible restaurants with a $10,000 donation to be used towards rent, utilities, maintenance, supplies, payroll, and other essential expenses.  The initiative is part of DoorDash's ongoing five-year, $200 million pledge to empower local communities.
eBay Empowering Women-led Small Businesses During COVID-19 and Beyond
eBay has helped women, from small business owners to entrepreneurs, throughout the pandemic grow their business, reach new customers, and help their families.  According to new research from the company, 69 percent of women surveyed said the ability to sell on eBay was a benefit during the pandemic and 73 percent cited the need to earn income for themselves or revenue for their businesses as top motivating factors for selling on eBay.  The report also spotlights many women-led small businesses.
Google Continues to Support Small Businesses
At the start of the pandemic, Google announced the Grow with Google Small Business Fund and committed $130 million in loans and grants to support borrowers often overlooked by traditional lenders — people of color, those with low income, and businesses in rural areas.  Furthering this commitment, Google recently allocated an additional $50 million to the Fund and an additional $5 million grant to help local community lenders use technologies to scale and innovate to support small business lending and meet the needs of their communities.
Amazon: Small and Medium-Sized Businesses Account for More Than Half of Products Sold
Amazon's 2021 Small Business Empowerment Report shows that products from small and medium-sized businesses account for more than half of everything sold in Amazon's store.  The report found that, in one year, U.S. sellers sold more than 3.8 billion products.  Sellers have also created an estimated 1.8 million U.S.-based jobs.  Last year during the pandemic, Amazon absorbed over $5 billion in costs on behalf of sellers and invested $18 billion more to help sellers recover and succeed.
Comcast Commits $11 Million In Grants to Small Business Owners of Color
Comcast is donating $6 million additional dollars through the RISE Investment Fund initiative to help hundreds of small businesses owned by people of color, including Black, Indigenous, Hispanic, and Asian American owners, among others.  Since the initiative launched a year ago, Comcast has awarded $11 million in grants to support small businesses owned by people of color and provided them with the resources and tools needed to succeed.
Verizon is Accepting Applications for the Forward For Good Accelerator Program to Help Startups
New Intuit Survey Reveals Increased Consumer Appetite to Shop Small This Holiday Season
PayPal Investing in Black-owned Small Businesses
Grubhub is Distributing $2 Million in Grants to Help LGBT Restaurant Owners Recover from the COVID-19 Pandemic
‍What's New in Tech
Uber Announces Partnership with Hertz to Make 50,000 Tesla Vehicles Available to Rent to Uber Drivers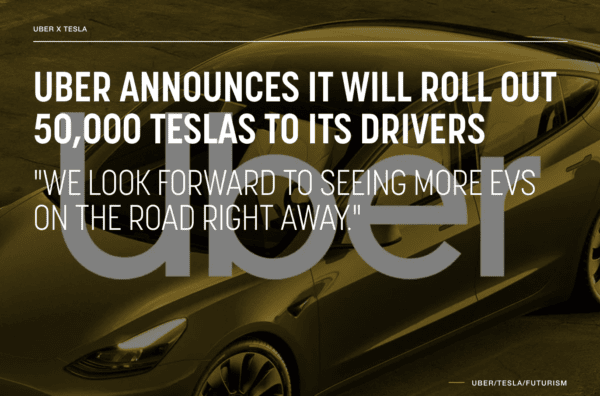 Uber has announced a partnership with Hertz to make 50,000 Tesla vehicles available to rent to Uber drivers in San Francisco, Los Angeles, San Diego, and Washington, D.C. Some of the vehicles can be rented starting November 1 with all 50,000 in operation by 2023. The company credits this partnership as the largest expansion of electric vehicles on a mobility platform in North America and one of the largest globally. Uber has committed to a fully electric fleet in the U.S. by 2030.
What We're Saying

Fundamentally Altering Antitrust Laws Will Harm U.S. Startups and Slow the Economy
‍Before You Start Your Weekend
Bella Scott turned e-gaming into a career. What started as a hobby turned into a full-time job after she started working on a popular gaming YouTube channel. Now she has advice for other girls trying to follow her path in a male-centric industry. Watch the newest installment of the Dell Talks Video series.