This week, the world joined forces to support charities, spotlight important causes, and help transform communities during GivingTuesday. Tech companies and their employees were a driving force in serving the greater good by helping those in need and raising money for nonprofits in communities across the country. Learn how tech is giving back in this week's Tech At Work.

Instacart is Turning Groceries into Good
Instacart is making it easy for customers to give back.  Now through December 7, customers can choose a national or local nonprofit to support in the app and Instacart will donate one meal on their behalf per order at no additional cost.  Instacart hopes this initiative will help improve access to food for the millions of people experiencing food insecurity across the U.S.
Amyris Exceeds Employee Donation Goal to Help Women and Children in Afghanistan
Amyris exceeded its employee donation goal to support the women and children of Afghanistan.  Led by the Amyris women's group Women Empowering Each Other, and through a one-to-one company match, employees donated nearly $16,000 to the United Nations High Commissioner for Refugees.  The donation will help provide food, water, medical care, and aid to Afghanistan women and children who are facing dangerous conditions during the country's current crisis.
Dell to Donate Computers to Students Impacted by the Digital Divid
Dell's "Trade in and Give" charitable initiative is helping students impacted by the digital divide.  This month, for every eligible computer Dell receives to be refurbished or reused, they will donate a device to a student in need.
SmileDirectClub Doubling Donations to an Organization Helping Young Adults
In honor of GivingTuesday, the SmileDirectClub Foundation is doubling all donations to Year Up, an organization that helps young adults reach their full potential and launch meaningful careers.  The SmileDirectClub Foundation will match all donations dollar for dollar, up to $50,000.
Gopuff Supports Young People Facing Homelessness Across the U.S.
Gopuff is donating $40,000 in Gopuff credits to Covenant House programs across the U.S., providing essential items to young people facing homelessness.  Gopuff is also donating personal care essentials to Covenant House residents, including toiletries, hygiene products, and more.
Silicon Valley Bank Donating $100K to Help Solve the World's Most Pressing Problems
Google is Supporting Small Businesses That Are Giving Back in Their Communities
Nasdaq GoodWorks is Double-Matching Employee Donations to Charities
Uber Donating to World Central Kitchen
Box Helping Students Get Free Personalized Career Advice
Meta Matching Up to $8 Million in Donations to Eligible Fundraisers
Cisco: The World Needs Us to Give on GivingTuesday and Every Day
Zoom Enabling Ways to Raise More Money During Zoom Events Fundraisers
DoorDash is Helping Support Afghan Families
PayPal is Supporting Charities Focused on Disaster Relief, Helping Refugees, and Accelerating Gender Equality
What's New in Tech
Amazon Announces 18 New Utility-Scale Wind and Solar Energy Projects in the U.S. and Europe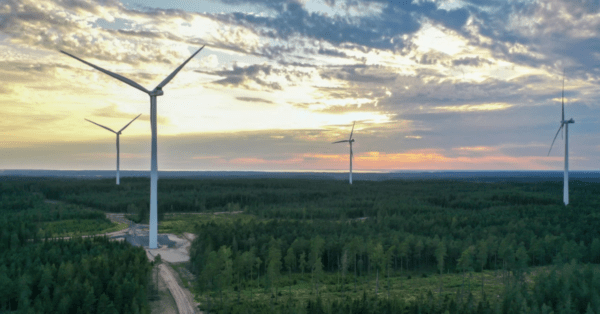 Amazon is the world's largest buyer of renewable energy, enough to power more than 3 million U.S. homes. Amazon is scaling its renewable energy portfolio through 18 new utility-scale wind and solar projects in the U.S. and Europe, representing 2 gigawatts of clean energy capacity. Amazon hopes to power operations with 100 percent renewable energy by 2025 — five years earlier than the original target of 2030.
What We're Saying

TechNet Statement on the Passage of the Reconciliation Bill in the U.S. House of Representatives
TechNet Statement on Senate Nomination Hearing for Alan Davidson and Gigi Sohn
‍Before You Start Your Weekend
Understanding roads, intersections, and driving behaviors is paramount to integrating autonomous vehicles safely onto city streets. Wejo's connected vehicle data is helping converge leading automotive manufacturers with other businesses to find smarter ways of using data data to improve the road experience of drivers, owners and riders. See how.