Technology has transformed the way we live, work, and communicate. Through new products, programs, investments, and initiatives, tech is helping communities and businesses transform and empowering Americans with new opportunities for educational, financial, and career success. Learn more in this week's Tech At Work.

Uber Partners with the Salvation Army
Uber has partnered with the Salvation Army to provide warm coats to those in need this winter.  Consumers in several cities were able to donate gently used coats through UberConnect, the company's same-day local delivery solution.  The coats were then delivered to the Salvation Army and sold at the organization's thrift stores.  Proceeds raised went to support the Salvation Army's Adult Rehabilitation Center operations which help people of all backgrounds build work and social skills, regain health and stability, combat substance abuse, and restore families.
DoorDash Gives Grants to Boston-Area Restaurants
DoorDash has donated $340,000 in grants to several Boston-area restaurants to help them recover post-pandemic as part of its Main Street Accelerator program. The program helps local restaurants and businesses, especially those owned by women, immigrants, and people of color, with financial and educational support.
Amazon Housing Equity Fund Helps Families in Arlington, Virginia
Amazon's Housing Equity Fund is providing $2 billion in below-market loans and grants for more than 20,000 affordable homes in communities across the country.  In Arlington, Virginia, home to Amazon's HQ2 headquarters, the company is providing qualifying residents with low-rate loans to help preserve and create 1,300 affordable homes in the county.
Cisco's Networking Academy Addresses Skills Shortage
Cisco's Networking Academy has over 15 million learners across 180 countries around the world.  Cisco hopes to more than double that number over the next three years.  The Networking Academy's goal is to impact underserved communities and curtail the skills shortage.  The program provides a skills-to-jobs program focused on cybersecurity, networking, network automation, and other areas.
Paypal Invests $25 Million to Address Racial Equity Through Affordable Housing
Paypal invested $25 million in SoLa's Black Impact Fund.  The investment is part of PayPal's $535 million commitment to advance racial economic equality and support Black and underserved communities.  The money will be used to develop nearly 2,000 affordable housing units in Southern California and help equip tenants with vocational training, financial counseling, scholarships, and pathways to home ownership and self-sufficiency.
Nuro's Autonomous Vehicles Deliver Food to Those in Need in Houston
AT&T Provides Free Internet to Eligible Customers 
Salesforce Helps Advance Equitable Education in L.A.
HP Creates 'Digital Equity Accelerator' to Help Nonprofits Scale
‍What's New in Tech
Apple Empowers Businesses to Accept Contactless Payments Through Tap to Pay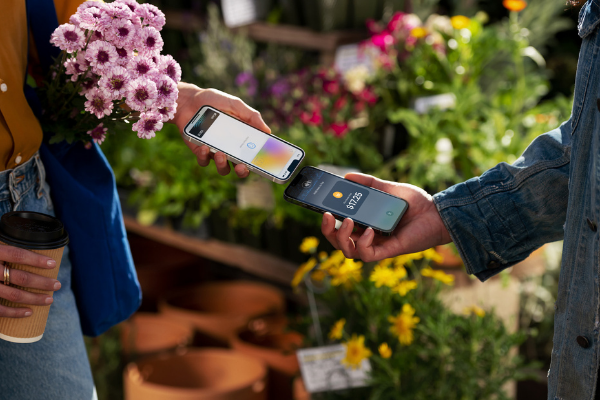 Apple plans to introduce Tap to Pay on iPhone later this year. The new capability will empower millions of merchants across the U.S., from small businesses to large retailers, to use their iPhone to seamlessly and securely accept Apple Pay, contactless credit and debit cards, and other digital wallets through a simple tap to their iPhone.
What We're Saying

TechNet Statement on the Passage of the America COMPETES Act in the U.S. House of Representatives
‍Before You Start Your Weekend
The need for a national privacy law has never been greater. A state-by-state privacy patchwork is confusing consumers and hurting businesses, especially small businesses, across every sector of our economy. See why we're #UnitedForPrivacy here.