Access to technology is essential to learning.  Tech provides new opportunities for students to unlock their full potential while enabling educators to use digital tools and resources to engage and connect with students in new and creative ways.  In this week's Tech At Work, see how tech is helping teachers and empowering students.

Amazon Awards $10 Million in Computer Science Scholarships to Students
Amazon awarded 250 scholarships worth $40,000 each to deserving students across the country this year.  The $10 million commitment is more than double that of previous years.  Scholarship recipients will also receive a paid internship at Amazon after their freshman year of college to gain hands-on, practical work experience with mentorship from Amazon leaders.  Amazon also named 10 Amazon Future Engineer Teachers of the Year.  Each was awarded $30,000, with most of the money going toward expanding computer science education at their school.
AT&T Funds Computer and Tablet Projects at Equity Focus Schools
AT&T and its customers donated AT&T Reward Cards to help more than 400 teachers fund projects that will connect students to digital resources.  Nearly $170,000 has been donated to support 446 teacher projects across 383 schools.  The projects include providing tablets to engage young learners, chargers so students can power devices when outside of school, and laptops so students can continue learning this summer.
Coursera Launches New Program to Help Students Learn New Skills For Digital Jobs
Coursera launched Career Academy for institutions, a new career training academy that enables businesses, government, or academic institutions to give individuals the opportunity to learn skills for high-demand, entry-level digital jobs.  The program enables learners to explore careers, develop knowledge and skills, build a portfolio of hands-on projects using tools of the trade, and earn industry credentials to help them land good jobs.
Chegg Offers Tips to Help Transfer Students Adapt to a New Social Setting
Changing schools can make transfer students more vulnerable to the stress and anxiety of social isolation and cause struggles with mental health.  Chegg has several tips to help those students, including using the school's resources, making yourself visible, and connecting with people who like what you like.
Google Helps Lift Up Educators
Google continues to support educators and help the teaching community through various initiatives and donations.  This year, the National Teacher of the Year program and Google Education offered a $5,000 award to each State Teacher of the Year in appreciation of the work they do.  Google also donated books to more than 1,000 elementary schools across the country.
Zoom: Seven Ways Educators Are Inspiring Us
Intuit Recognizes Teachers Who are Making an Impact Beyond the Classroom
Cisco Supports Non-Profit That Protects Teachers and Students From the Effects of Stigma and Bias
Comcast Equips Community Centers with Free WiFi and Digital Resources to Help Kids Learn
Salesforce Partners with Arizona State University to Close the Digital Skills Gap
‍What's New in Tech
New Cisco Technology Can Predict Network Issues Before They Happen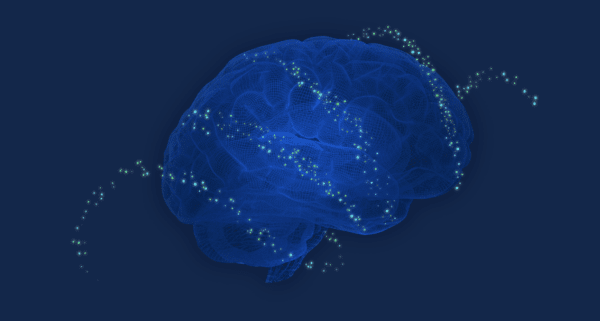 New technology from Cisco can predict issues on networks before they happen to help prevent problems, increase reliability, and elevate the user experience.  Cisco's predictive networks gather data from numerous sources within a network, learn patterns, and help predict and find hardware issues, bandwidth spikes, and app configuration changes before they cause difficulties.
What We're Saying
Rep. Eric Swalwell Calls for CIA, FBI, and NSA Hearing on Tech Antitrust Legislation
TechNet Statement on SEC Proposed Rulemaking on Cybersecurity Disclosure
TechNet Submits Comments to the FTC's Proposed Rulemaking on Earnings Claims
Before You Start Your Weekend
To celebrate educators for Teacher Appreciation Week, Verizon asked students to share the many ways their teachers have inspired and supported them, in the classroom and beyond.  Hear how students credit their teachers with helping them succeed in class and encourage their future careers.