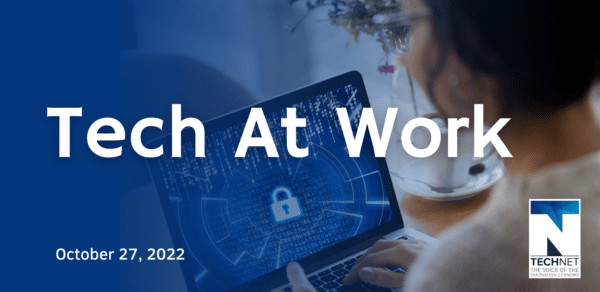 October is Cybersecurity Awareness Month.  Protecting user data and privacy is a priority for businesses across our economy.  As data continues to grow in size and value, cybercriminals are increasing their efforts to access and steal sensitive information.  The number of successful security breaches is up 31 percent, with 43 percent of cyberattacks targeting small businesses.  In this week's Tech At Work, learn how tech is minimizing the impact of attacks, implementing new security measures to keep data protected, identifying attacks before they happen, and inspiring and preparing individuals to fill the nearly 770,000 current U.S. job vacancies in cybersecurity.
How Tech is Keeping Our Data Safe 
During Cybersecurity Awareness Month, Dell experts are discussing a wide range of security issues with experts to illustrate ways to protect critical data, minimize the impact of an attack, and other security measures.
SAP is hosting a series of events throughout Cybersecurity Awareness Month, including outreach to help educate and inspire individuals to pursue careers in cybersecurity.
Cisco has a number of initiatives and resources to educate cybersecurity professionals, promote the exploration of cybersecurity careers, and share best practices.
To raise awareness and highlight the importance of cyber safety and digital security, Deloitte is sharing best practices to reduce cybersecurity risks, protect data online, and build a diverse cybersecurity workforce to combat attacks.
Zoom is making security accessible to everyone by creating a wide variety of easy-to-use features and resources to help safeguard information and keep users secure.
As part of Cybersecurity Awareness Month, Honeywell's cybersecurity professionals are sharing details about their jobs and how to break into the profession.
This Cybersecurity Awareness Month, NASDAQ is spotlighting cybersecurity champions who are innovating the space to safeguard against cyberattacks.
To recognize Cyber Security Awareness Month, Amazon's AWS created a four-part series highlighting the different ways cybersecurity impacts businesses and the supply chain.
Google partnered with Khan Academy, a nonprofit that provides free educational lessons to learners of all ages, to create courses and videos with advice to keep online accounts secure, browse the web safely, detect phishing attempts, and more.
What's New in Tech 
Uber and DoorDash Partner with the White House to Expand Access to COVID Treatment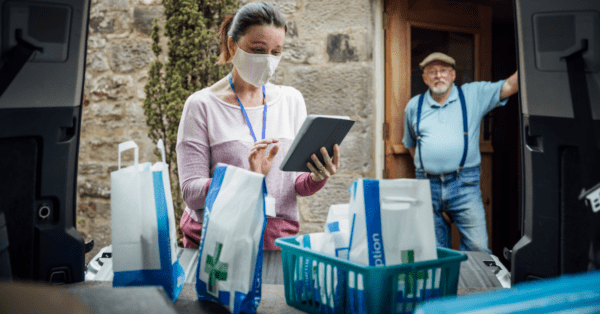 Uber and DoorDash are working with the White House to increase access to COVID treatments.  The companies, in partnership with Walgreens, are providing free delivery of prescriptions of Paxlovid, an oral COVID-19 treatment, directly to the doorsteps of Americans living in vulnerable and underserved communities.
Before You Start the Weekend

Verizon and Project Kuiper, an advanced low Earth orbit (LEO) satellite network from Amazon, announced a strategic collaboration to develop connectivity solutions for unserved and underserved communities.