Electric Vehicles (EVs) and Autonomous Vehicles (AVs) are the defining mobility innovations of this generation and the next.  These technologies will revolutionize how Americans travel and make our roadways cleaner, safer, and more accessible.  In this week's Tech At Work, see how tech is advancing the future of mobility.
How Tech is Unleashing America's Mobility Future
Motional is using multimodal prediction models to better anticipate the unpredictability of human drivers in a timely and safe manner.  Motional is also offering passengers in Las Vegas autonomous rides in one of its robotaxis at night.
Cruise announced its new purpose-built vehicles will begin testing on the streets of Austin in the coming weeks and will be available for rides soon.  Cruise also announced a pilot program to provide free rides for late-night service and hospitality workers in San Francisco.
Waymo partnered with the National Safety Council (NSC) to educate people about the next frontier of road safety innovation and build a future with zero road fatalities.
Aurora developed an online calibration system that offers continuous and automatic real-time sensor recalibration to ensure objects at long distances are detected and tracked accurately.
General Motors announced the introduction of their next-generation driver assistance system called Ultra Cruise, which enables hands-free driving in 95 percent of all driving scenarios.
Nuro unveiled its third-generation autonomous delivery vehicle, which is designed to carry more goods and will help scale the company's safe, eco-friendly, and convenient services to millions of people across the country.
Toyota launched the EV Incentive Finder tool to help customers find qualified tax credits, rebates, and other incentives, like HOV carpool decals, for its Battery Electric Vehicle or Plug-in Hybrid Electric vehicles.
A new study from Wejo found that the average distance driven per journey in electric vehicles may be equal to those of traditional internal combustion engine vehicles within the next 18 months. 
What's New in Tech 
Google Launches Bard AI Chatbot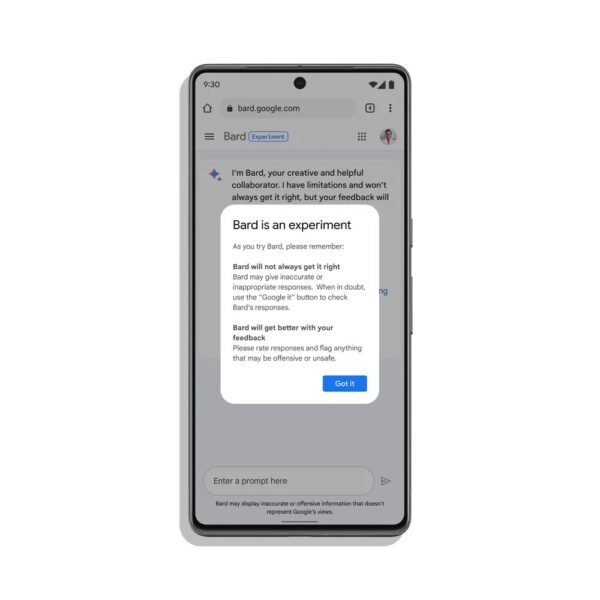 Google has opened public access to Bard, the company's new artificial intelligence chatbot.  Users will be able to test Bard to boost productivity and accelerate ideas.  Google is hoping to improve Bard through feedback from additional users.  
Before You Start the Weekend

The Zoox robotaxi is designed for city streets, but that doesn't mean it can't go fast.  Operating at high speeds requires rigorous testing, first in simulation and then in real life.  Meet the crew who is ensuring you'll have a safe and comfortable ride no matter your speed.