Addressing climate change is one of the most critical global issues of our time.  The technology industry is leading the fight, developing and using innovative solutions that make our planet more sustainable.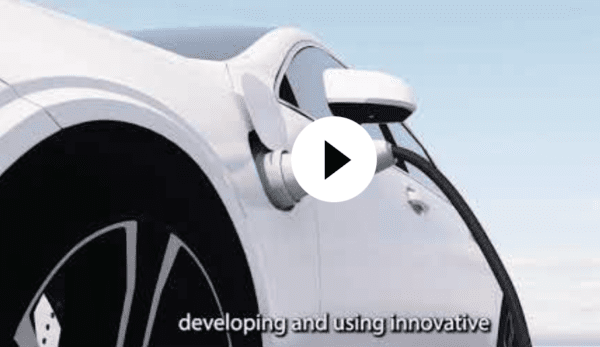 As the above video highlights, historic investments in the Inflation Reduction Act will lead to new clean energy innovations, make it easier and more attractive to manufacture and purchase electric vehicles, and significantly decrease carbon emissions by the end of the decade.
In this week's Tech At Work, see how tech is working to solve our climate crisis and advance innovative solutions that make our communities more sustainable for generations to come.
Tech is Driving a Cleaner, Brighter, More Efficient Future
 Meta and Google join other companies in committing $925 million to address the climate crisis and accelerate the development of technological carbon removal.
Accenture is putting sustainability at the heart of its innovation efforts.
Go behind the scenes as Amazon develops a new electric vehicle.
Amyris believes that sustainable products must remain accessible to all.
AT&T artificial intelligence technology can predict potential risks and impacts of environmental events on company infrastructure — up to 30 years in the future.
Cisco Foundation grantee uses data to fight climate change and rebuild healthy forests.
Deloitte and SAP expand sustainable operations to help clients successfully navigate the rapid pace of change in climate-driven transformations.
How General Motors plans to make its ambitious electric vehicle goals a reality.
Honeywell is co-developing a zero-emissions electric motor to power the first all-electric vertical take-off and landing jet.
HPE is driving net-zero transformation through accountability.
John Doerr, TechNet Co-Founder and Chairman of Kleiner Perkins, discusses climate change and investing in sustainable solutions.
Lyft and Motional deliver the first rides in Motional's new all-electric autonomous vehicle.
A new report from Mercari looks into the U.S. reuse market.
Oracle helps retailers evaluate suppliers based on environmental and other performance practices and more easily identify greener sourcing options.
Pinterest introduces a new climate misinformation policy to keep false and misleading claims around climate change off the platform.
Samsung partners with the National Environmental Education Foundation for an online eco-challenge to teach middle school students about the environment and how they can take an active role in caring for its future. 
SVB commits to providing at least $5 billion by 2027 in loans, investments, and other financing to support clients' sustainability businesses.
Toyota embarks on a mission to create a sustainable, closed-loop battery ecosystem for its electrified powertrains.
Uber launches a service that will allow users to request rides in electric vehicles.Verizon Climate Resilience Prize winners receive $500,000 to scale climate solutions.
TechNet Members Applaud Climate Provisions in the Inflation Reduction Act
Bloom Energy hails the signing of the Inflation Reduction Act.
Salesforce supports climate investments outlined in the Inflation Reduction Act.
TechNet Statements on the Inflation Reduction Act
TechNet statement on the passage of the Inflation Reduction Act in the U.S. House of Representatives.
TechNet statement on the passage of the Inflation Reduction Act in the U.S. Senate.