The COVID-19 pandemic has forced millions of people to move their daily lives online and has made us even more dependent on strong and reliable internet access to continue our jobs and education. The pandemic has also highlighted the digital divide that leaves some communities and families without the connectivity they need to effectively work and learn. During this unprecedented time, tech has provided free WiFi access, committed millions of dollars to underserved communities, and partnered with states and cities across the nation to strengthen our digital infrastructure. However, businesses cannot be the only source of providing more ways for people to access the internet for essential tasks. The White House, Congress, and federal agencies must work together to increase access to broadband so no American is trapped in the digital divide. See below for more information about how the tech industry is working to close the digital divide.
Tech Works To Close The Digital Divide
Cisco, Others Expand WiFi in Michigan Addressing the Digital Divide (Cisco)
Residents of Detroit, Inkster, Flint and Washtenaw County will soon benefit from expanded, free Wi-Fi access at more than 50 community locations across Michigan.
Bridging the Digital Divide for American Families Across all Communities (HPE)
HPE has partnered with states and cities across the nation to strengthen America's digital infrastructure as COVID-19 has significantly increased our country's reliance on broadband.
Lift Zones with Free WiFi Provided by Comcast will Help Students Participate in Distance Learning (Comcast)
Lift Zones build upon Comcast's commitment to bridge the digital divide, which adversely impacts individuals, families, and diverse communities.
To Help Close Digital Divide for Nearly 17 Million Students, AT&T Makes $10 Million Commitment to Help Underserved Communities (AT&T)
AT&T is committing $10 million to support our nation's most vulnerable students, who don't have adequate internet access and are disconnected from learning.
Closing the Digital Divide in K-12 Education: A Call to Action (Microsoft)
The Education Open Data Challenge is an opportunity for teams to evaluate the current state of the global digital divide in K-12 education and suggest innovative solutions to close that divide.
Tech Works to Enable a Safe, Enjoyable Holiday Season
Amazon Recognizing Front-Line Employees with an Additional Special Bonus this Holiday Season (Amazon)
Can Technology Solve Retail's Last-Mile Delivery Problem? (Dell Technologies)
Expanding our Health Safety Program (Lyft)
What's New in Tech
Comcast RISE Awards Over 700 Black-Owned, Small Businesses with Marketing and Technologies Resources and Makeovers (Comcast)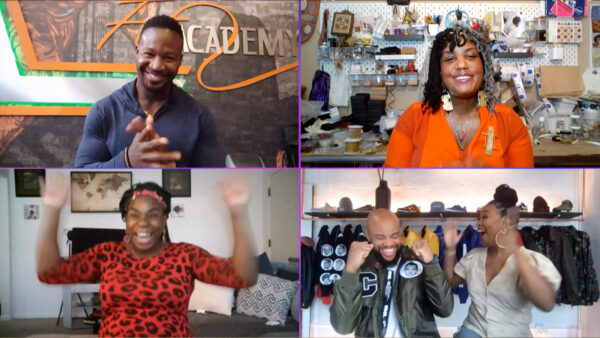 Comcast announced the first round of Comcast RISE award recipients. Over 700 businesses will receive consulting, media, and creative production services from Effectv, the advertising sales division of Comcast Cable, or technology upgrades from Comcast Business, based on the specific needs. Recipients in 285 cities in 29 states include a diverse roster of small business from restaurants and salons, to professional services and retail shops. Read more here.
What We're Saying
· TechNet Statement on Federal Court's Ruling Setting Aside Departments of Labor and Homeland Security Rules. Read the press release here.
· TechNet Announces Servando Esparza as Executive Director for Texas and the Southeast. Read the press release here.
· Federal Judge Strikes Down Trump Administration's Efforts to Clamp Down on Visas for High-Skilled Workers. (Washington Post) Read the news feature here.
Before You Start Your Weekend
An innovative point of view and immersive experience on the power of ecosystems and the future of food. (Accenture)