Technology is essential to learning.  As a new school year begins, tech is creating new opportunities for students to learn and access information while educators can teach and engage with students in innovative ways.  Learn more in this week's Tech At Work.
Tech is Helping Students and Educators This School Year
Amazon is funding full college tuition, high school diplomas, GEDs, and English as a Second Language (ESL) proficiency certifications for front-line employees.
More than 450 Toyota dealerships across the country are coming together to donate to the Kids In Need Foundation (KINF) to promote equity in education and ensure students are prepared for the school year.
Coursera launched new courses, specializations, and professional certificate programs to help students learn and workers expand their skill sets.
Verizon is bolstering immersive learning content across its Verizon Innovative Learning education initiative through a suite of programs and resources aimed at driving digital equity and inclusion for teachers and students across the nation.
Chegg's latest Higher Ed Spotlight podcast focuses on what one school got right about remote learning and how it's been beneficial to students.
Deloitte's annual back-to-school survey examines how families are approaching the new school year and offers insights into spending trends, learning habits, and the technologies helping students.
Google announced $20 million in new commitments to national and local organizations to expand computer science education to 11 million students.
Ancestry's AncestryClassroom offers educators free access to classroom resources, professional learning tools, and Ancestry historical record collections to help students find their personal place in history.
What's New in Tech
Apple Launches New Product Lineup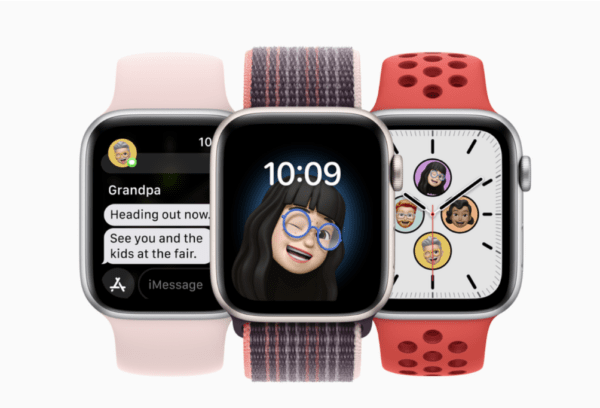 Apple unveiled a series of new products this week that will help consumers stay safe and connected.  The latest iPhone will include new safety features designed to save lives.  One feature lets users text emergency services over satellite when they don't have cell service or Wi-Fi access.  Another lets devices detect a car crash, call 911, and notify a user's emergency contacts.
Before You Start Your Weekend

Clean hydrogen is critical to the world's net zero goals.  During 500 hours of testing, Bloom Energy, along with Idaho National Lab, set a record for the most efficient hydrogen production of all commercially available electrolyzers.