Technology is transforming transportation and the future of mobility.  Electric vehicles (EVs) and autonomous vehicles (AVs) are making roads safer and more sustainable, accessible, and efficient.  In this week's Tech At Work, learn how tech is modernizing and improving the way we travel.
How Tech is Making Transportation Safer and More Sustainable, Accessible, and Efficient
Aurora opened the industry's first lane for driverless trucks supported by commercial-ready terminals in Dallas and Houston.
Uber and Waymo partnered to bring fully autonomous rides to passengers in Phoenix through the Uber app.
Google launched new tools to help consumers research and purchase electric vehicles, get from Point A to B more sustainably, and cut down on traffic and travel emissions.
Stack AV launched an autonomous trucking business, which leverages its self-driving technology to improve efficiency and enhance safety in the trucking industry while tackling supply chain challenges for its partners and their consumers.
Lyft is helping make electric vehicle charging more affordable.
GM is developing more affordable and sustainable EV motor magnets, which will help reduce rare earth minerals in EV motors.
Waymo shared how cross-country testing improves autonomous vehicles by learning how conditions and the driving culture vary from region to region.
Nuro's latest improvements to its autonomous vehicles have resulted in better lane changes, smarter driving, and sharper detection.
Motional expanded its autonomous delivery service by launching autonomous deliveries from Shake Shack's Santa Monica, CA location.
New in Tech
Salesforce Unveils New AI-Powered Sales Innovations to Accelerate Productivity and Growth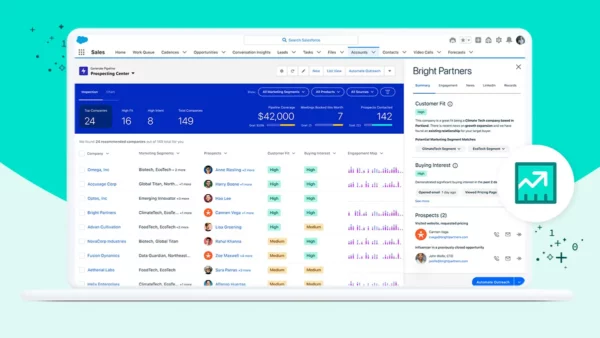 Salesforce launched new AI and data innovations in Sales Cloud that provide a variety of AI-powered tools to streamline research and manual tasks like summarizing meetings and creating emails.  The innovations will enable teams and organizations to be faster and more efficient while boosting productivity and revenue.
What We're Saying
ICYMI: TechNet Drives AI Conversation: Releases Federal AI Policy Framework, Attends White House Signing Ceremony, and Offers Comments on AI Copyright Rules
TechNet Promotes Carl Holshouser to Executive Vice President and Corporate Secretary
TechNet Names Trent Edwards Senior Vice President, Membership and Growth
TechNet Sends Letter to Senate on Today's AI Insight Forum on Artificial Intelligence and Elections
TechNet Joins 44 Organizations in Letter Urging Biden Administration to Reverse USTR Decision on WTO's Digital Trade Proposals
TechNet Celebrates Champions of Innovation at Annual State Policy Conference in Austin
Before You Start the Weekend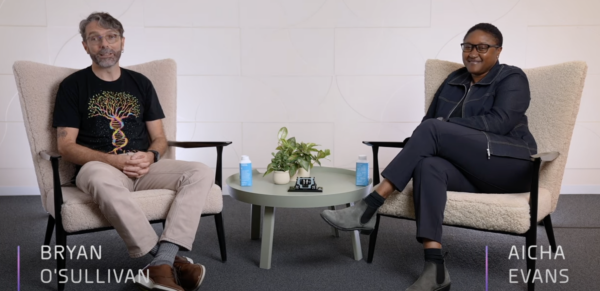 What's it like to work at an autonomous vehicle company? What are the challenges of launching a purpose-built robotaxi service? Leaders from Zoox discuss how they are scaling their company to ensure they're providing a safe and successful experience.