June is Immigrant Heritage Month.  Immigrants are vital to our country's economic growth and prosperity.  Throughout our nation's history, immigrant innovators, entrepreneurs, and workers have come to the U.S., started businesses, created jobs, fueled innovation, and grown our economy.  Over 40 percent of Fortune 500 companies have been founded or co-founded by an immigrant or the child of an immigrant.  They have also founded 55 percent of American startups valued at $1 billion or more.  Right now, the U.S. is facing a workforce crisis with more jobs available than workers to fill them, especially in STEM fields.  Investing in STEM education from an early age is important, and part of a two-pronged approach to strengthening America's talent pipeline, but it will take years before those students enter the workforce.  Vacancies exist now and the U.S. must make it easier to attract and retain the world's best and brightest talent to help businesses continue to grow.  In this week's Tech At Work, see how immigration is driving innovation and strengthening our economy.

FWD.us Study Shows Retaining U.S. International Student Graduates Can Strengthen the Economy
A study from FWD.us found that allowing 100,000 international students projected to graduate from U.S. colleges and universities each year to work permanently in the U.S. could add up to $233 billion in wages to the economy this decade.  The research also found retaining foreign students could reduce STEM-related talent shortage by a quarter.
Uber Supports Immigrant Workers 
Uber is providing several programs to support immigrant workers' transition into the U.S. workforce.  Programs include visa/immigration advocacy, professional development, and culture and community initiatives.  The company is also highlighting immigrant employees, including engineers, to help other immigrants who might be facing similar issues.
Cisco's Global Hybrid Work Study 2022
Cisco released a study exploring hybrid work and ways to improve employee arrangements and experiences.  The study found more than three-quarters of respondents believe hybrid and remote working has improved all aspects of well-being, empowering employees to take care of their full selves, both their roles at work and beyond their jobs.  Sixty-two percent of employees also say their ability to work from anywhere impacts whether they will stay at a job or leave.
Accenture: Immigrants and Refugees Have Untapped Potential 
Accenture and other partners found that U.S. immigrant and refugee communities have many of the in-demand skills companies are looking for.  Their analysis showed these groups have skills that, with some targeted training, could serve as a strong foundation for building new data science, engineering, analytics, and AI skills, and could help close the skills gap and talent shortages that exist in the U.S.
Amazon Launched Program to Recruit Immigrant and Refugee Talent  
Amazon has launched the Welcome Door program, an initiative that offers resources and support for refugee and humanitarian-based immigrant employees, including a citizenship assistance portal, free legal support, free college tuition, English as a Second Language proficiency, and mentorship programs.
​TechNet Blog on ​Solving America's Workforce Crisis
Amazon, Uber, and Meta Call on Congress to Pass Permanent Protections for DACA Recipients
Credit Karma Provides Financial Advice to U.S. Immigrants
Deloitte Helps Companies Hire Immigrants
Etsy Spotlights Afghan Refugee-Owned Businesses
‍
What's New in Tech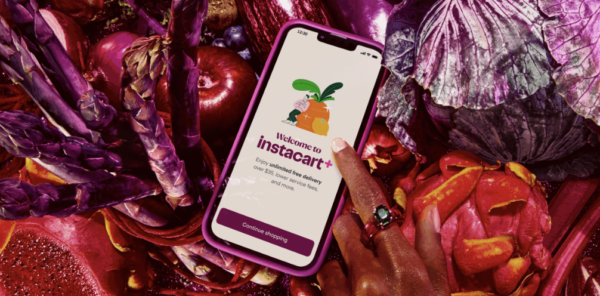 Instacart debuted Instacart+, a revamped version of its subscription service previously called Instacart Express.  Instacart+ gives households free delivery on groceries and more, credit back on eligible pick-up orders, reduced service fees, and the ability to share the subscription through Family Accounts.
What We're Saying
Before You Start Your Weekend
Through Ancestry, Academy Award winner Lupita Nyong'o uncovered family secrets and learned about the empowering story behind her father's rise to political power in Kenya.